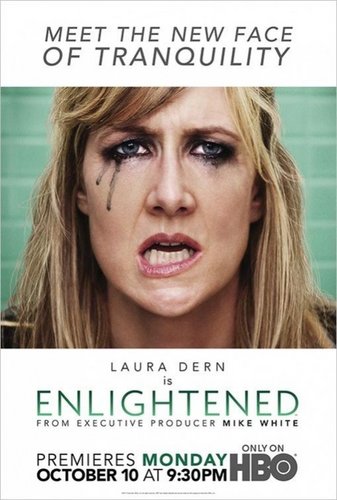 Credit: HBO
The episode begins with an Amy voiceover and scenes of Krista preparing herself for childbirth, having her son and then holding him. It then shifts to Amy looking at her sea shell, a symbol of her rebirth. The voiceover is full of questions that Amy is asking herself, questions about the path that she has chosen. At the end of it, Amy asks:
Am I an agent of change or a creator of chaos? Am I the fool, the goat, the witch, or am I enlightened?
Amy is all of these things. The best thing about Enlightened is that it shows that these things are not mutually exclusive. We are all of these things.